A beginner's guide to data-driven marketing
In the information age, data is one of the most valuable commodities on the planet. It's now possible to know who your customers are to a previously impossible degree. The data available now is so precise that marketing without it immediately puts you at a disadvantage compared to competitors who are willing to take a data-driven marketing approach.
Let's slow down, though. You might be reading this and wondering how you can use data to improve your brand's marketing. If you're not currently using a data-driven approach and have questions then this blog is for you!
I'm going to walk you through an introduction to some of the platforms that you can use to start your journey, as well as a few simple ways to use them. I'll also explain the importance of analytics and how they can inform your future marketing campaigns.
By the end of this, you'll probably have more questions that you'd love answers to. That's where we come in! At redPepper Marketing, we provide support to a variety of companies who need help with data-driven marketing. Whether it's PPC, email marketing, or making the most from your website analytics, we can help. Get in touch today and re-energise your marketing!
Getting started with data-driven marketing
The best place to start when considering using data within your marketing is: how much data do you already have? If you're a small business, the answer to this is probably going to be none. Don't worry, that's okay!
First, you need to start gathering data, preferably from a variety of different places. The good news is, there are a few simple ways of doing this.
To start, you should set up a Google Analytics account. This will allow you to see how your website is performing. It will gather vital information such as:
How many people are visiting your website
How long your website visitors stay
What your most popular pages are
The journey that visitors take through your website
Demographic information about your website visitors
Having valuable data like this from your website is important. It will allow you to make informed changes and improve your website's experience for your customers. It might also give you an insight into your customer's demographics that you weren't aware of before.
Next, you're going to want to consider where you want to get leads. This will depend on your budget and marketing strategy. There are loads of channels to choose from, so it can feel quite daunting. The trick is to take it slow and not try to do everything at once! Here are a few examples of channels you could use to generate leads and valuable data:
All of these channels will help you learn more about your customers, gather customer data, and refine your marketing. The ultimate goal of data-driven marketing is to inform your decision-making and allow you to create highly-effective campaigns that target your customers perfectly.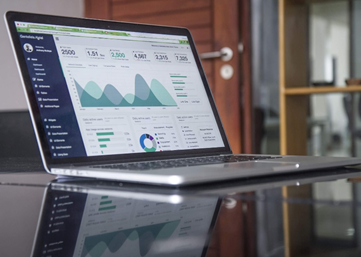 How to start using Pay-per-Click (PPC) advertising
Pay-per-Click (PPC) advertising is often the best place to start for companies that are new to using data within their marketing.
By this point, you've already set up a Google Analytics account for your website so it makes sense to explore Google Ads first. You can sign into them using the same Google account and the user interfaces are similar.
If you have little or no knowledge of PPC or Google Ads, that's okay. In this case, we would recommend speaking to an expert or learning yourself before you get started. Luckily, Google has a host of free courses to get you started. Google Digital Garage is the best place to begin if you're new to the world of PPC:
Once you're confident, don't be afraid to jump in. When you have very little data to work from, creating some campaigns and exploring the capabilities of Google Ads is the most effective way to start.
Our advice is to begin with a general campaign that drives traffic to your website. This is useful at giving you data for your PPC ads as well as testing the effectiveness of your website.
Over time, you can hone your ads based on this data and begin making improvements. Eventually, you'll want to create tailored campaigns for customers that advertise products, services, or sales. Remember, one step at a time!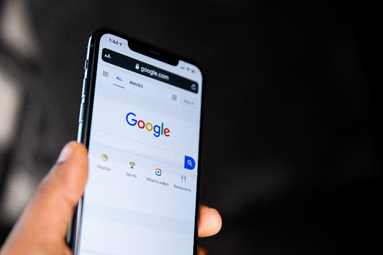 How to start using email marketing
Email marketing is an effective channel for almost any business, but it can be difficult to get the ball rolling. Email marketing, unlike many other channels, requires you have to data already to be effective.
We all have to start somewhere, though, and there's no reason why you can't be using email marketing sooner than you'd think!
If you haven't got any customer email data, then it's time to start gathering some. There are loads of ways you can do this, but we'll give you a few simple examples:
A newsletter or content sign-up section on your website
Depending on your business, gathering customer email addresses during the sales process
Competitions on social media that require an email address to enter
If you have a physical location, asking customers if they'd like to receive email communications about offers or sales
However you decide to gather your email data, you need to make sure you remain GDPR compliant. GDPR is a series of data protection regulations that ensure personal data is handled and store properly. This article by Litmus explains some best practices of using email marketing under GDPR.
Once you've gathered a good amount of data, it's time to start sending some emails. If you want your email marketing to be successful, you have to provide good-quality content.
Don't just sell to your customers. Nowadays, people want content that is going to add value to their lives. Provide advice, guides, recipes, or anything else that is relevant to your company. People love hearing about good deals and sales, but if that's all they ever receive, they will unsubscribe.
Using data now that you've got it
Once you have gathered some data, it's time to start using it. At its heart, data provides you with an insight into your customers. Their demographics, behaviour, preferences, and much more.
As well as gathering the data, you have to interpret it. This will allow you to make informed changes to your website, campaigns, and marketing strategy.
Let's use a website as an example:
Tim's website receives around 30,000 visitors a month. This has been increasing week-after-week, but his total website sales have fallen.
He takes a look at Google Analytics and notices that only 1.5% of visitors are getting through to the cart, even after adding products to it. This shows that this stage of the buying process isn't clear to customers.
He decides to improve the visibility of the cart as well as adding extra buttons on product pages that allow customers to check out.
This example shows a few key ways of using your data that are fundamental to a successful data-driven approach to marketing:
Review your data regularly, whether it's on your website, PPC accounts, or any other platform
Locate problems, such as a falling email subscriber count, or lack of website visitors
Identify ways to tackle these problems
Implement changes and review data regularly to see whether the changes have the desired effect
Data-driven marketing takes a lot of time and effort but, if used correctly, it can revolutionise your marketing and help push your business to the next level.