Our basic guide to creating social media graphics
It's likely to come as no surprise to learn that visuals are crucial on social media. Accompanying your tweet, LinkedIn update or Facebook post with a video or graphic is imperative for grabbing attention and driving engagement. Last year, we wrote a blog post all about how an effective video campaign can boost your social presence. Today, we're focusing on graphics. This blog post will be a first look at how to get started with creating social media graphics, with some basic hints and tips that we've picked up along the way!
Why are visuals important on social media?
With information at the click of a button, it's no surprise that our attention spans are shrinking. In fact, social media users desire quick, easily-digestible information more than ever before. This is where bespoke graphics come in!
In his widely recognised book Brain Rules, molecular biologist Dr. John Medina references the difference between presenting information orally and through an image. Using graphics alongside your social media post draws upon exactly the same principle.
"If information is presented orally, people remember about 10 percent, tested 72 hours after exposure. That figure goes up to 65 percent if you add a picture." – Dr. John Medina, Brain Rules
So, we've established that using graphics alongside your perfectly crafted tweet could be valuable. But, it's important to remember that not just any image will do. In this next section, we'll discuss how to make your graphics visually pleasant, on-brand and engaging to your audience through basic design principles.
The basic design principles
When it comes to graphic design, creativity is celebrated! Often, the best designs think outside of the box and try something a little different to the norm. That being said, there are some basic design principles and guidelines that are recommended to ensure that your design is legible, comprehensible, and visually appealing.
Context
To begin with, it is key to consider which platforms your visuals will be posted on. This decision will predominantly influence the size of your graphic, as you'll want to ensure that it's fit for your chosen social media platform.
Here are the sizes you need to know for the most popular social media networks:
| | |
| --- | --- |
| Social Media Platform | Size (Pixels) |
| Twitter | 1024 x 512 |
| Facebook | 940 x 788 |
| Story | 1080 x 1920 |
| Instagram | 1080 x 1080 |
As well as size, the context of your graphic might alter the layout that you use, or the feelings you attempt to provoke. For example, content that you post on LinkedIn could differ greatly to that of Facebook. On LinkedIn, you might prefer to take a more professional stance, whereas on Facebook there's room to be a little more fun. Later on, in this article, we'll explain how these emotions might be reflected through different design techniques.
Text
When it comes to text on your graphic, the number one rule is that it needs to be legible. There's no use including text if nobody can read it! Remember, it is likely that your social media graphic will be consumed on a smaller, mobile device, so medium-large sized text, with minimal words, usually works the best.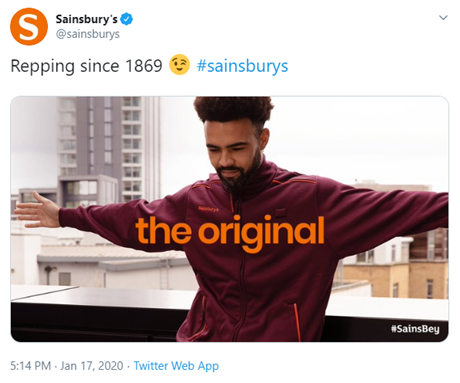 As well as legibility, it's also important to consider the mood and tone conveyed by your font. Begin by thinking about the desired tone of your words. Is what you're saying funny, factual, emotive, or perhaps even aimed at kids? By determining your intended tone and target audience, you can find a font to match! Here are some examples to demonstrate this idea: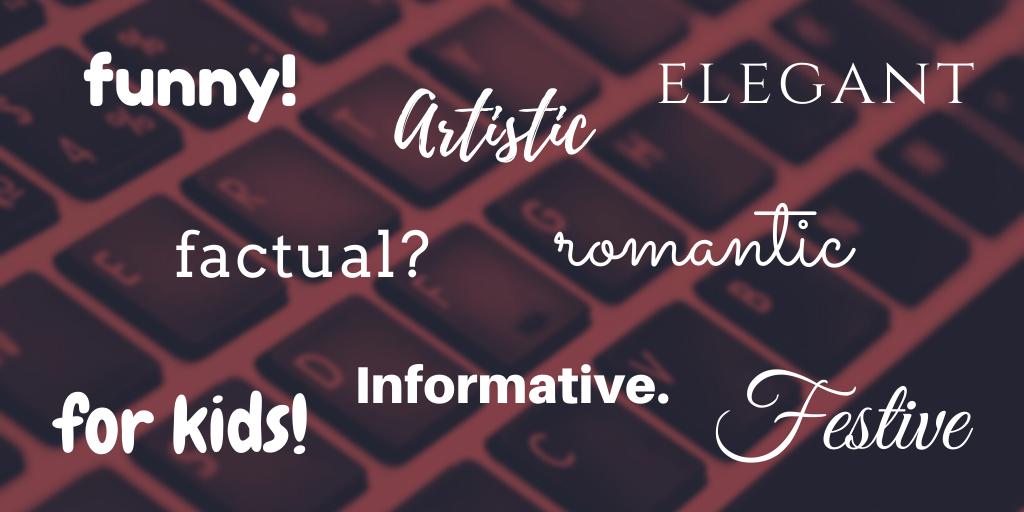 Colours
As with the font you choose, the colours you use in your graphic can influence the perception and mood of your post too. Once you've decided what feelings you would like to evoke, you can select a colour that helps inspire this. For example, for something calm and trustworthy you might select shades of blue.
With this in mind, it's also important to mention that you should try not to stray too far from your brand's colour palette. Establishing a brand identity is just as important as creating a beautiful looking graphic. It is estimated to take around 5-7 impressions of a brand before somebody would begin recognising it. If every graphic you post uses entirely different colours, it'll take even longer. This fact is true for all key brand ingredients including typeface, logo, shapes and colours!
Legibility is also relevant when it comes to colour choices. Colours with little contrast between them can make your text difficult to read.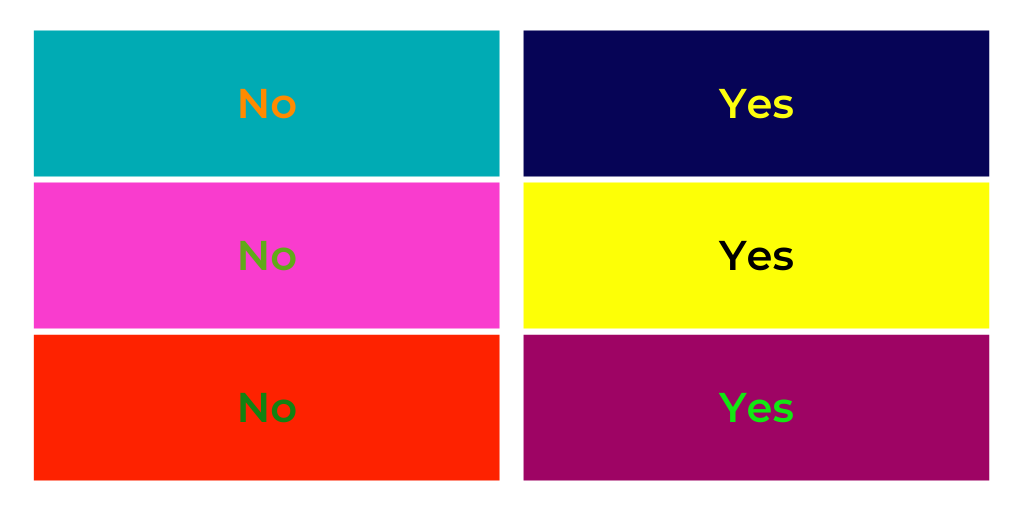 Layout
Once you've nailed the fonts and colours of your graphic, you should consider the overall layout. Again, we're predominantly thinking about readability here. Typically, readers read from the top to the bottom and from the left to the right. Therefore, the information on your graphic should follow this precedent.
As well as ensuring readability, the layout of different elements on your graphic can establish hierarchy and ensure that your followers understand and digest whatever is the most important information. Using stylistic features such as colour, font size, and positioning will convey the relative importance of information on the graphic. This helps readers prioritise and comprehend information.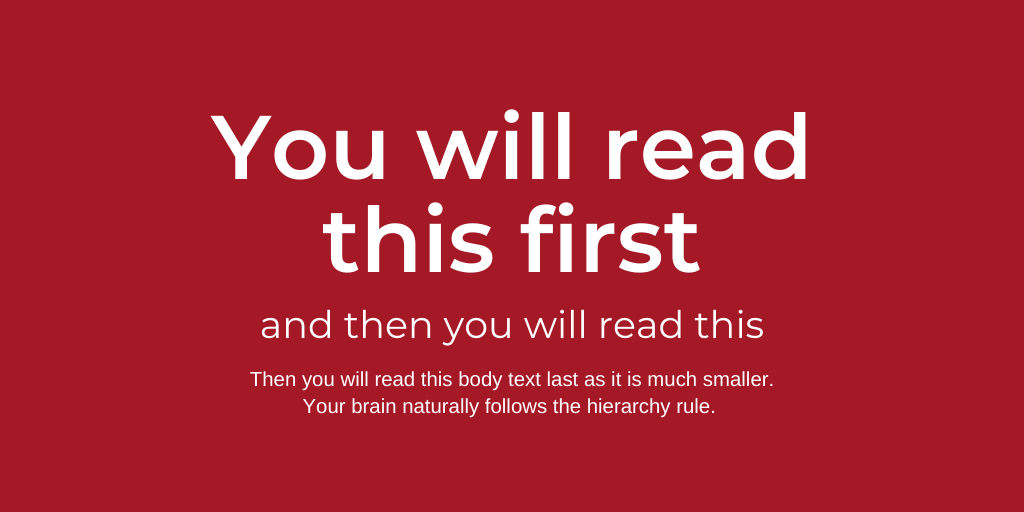 Our favourite graphic design tools
Now that you've mastered the basic design principles, let's run through some of our favourite tools that you can use to get started! If you don't already own something like Adobe Photoshop, don't worry, there are plenty of free programs and websites that can also do the job.
1. Canva (www.canva.com)
Canva is one of our favourite tools for creating simple social media graphics! It offers both a paid and free version and is constantly updating to include new features that are accessible even to a complete novice! It's extremely user-friendly with an intuitive drag and drop interface and even has some great online design courses to help you get started.
2. Adobe Spark (spark.adobe.com)
In a similar fashion to Canva, Adobe Spark is an intuitive online tool that enables you to "create beautiful graphics, web pages, and video stories in minutes".It's quick, easy and also offers both free and paid plans! For more information about the pricing of Adobe Spark, pop over to their website.
3. Unsplash (unsplash.com)
Although not a tool for creating graphics, Unsplash includes some of the best royalty-free images across the internet! Often, stock images will form the background of your social graphic, or at least feature somewhere, so it's good to have a few free stock image websites up your sleeve! We also think Pexels, Pixabay and Pikwizard are worth noting too.
We hope that this guide has helped you with the fundamentals of creating great social media graphics. If you're feeling a little confused, or would simply like a helping hand with your social media marketing, feel free to get in touch! We've looked after social media accounts for small, medium, and large-sized businesses and have three premium packages available for you to choose. For more information, please visit our Social Media Marketing page or book a meeting with us today!