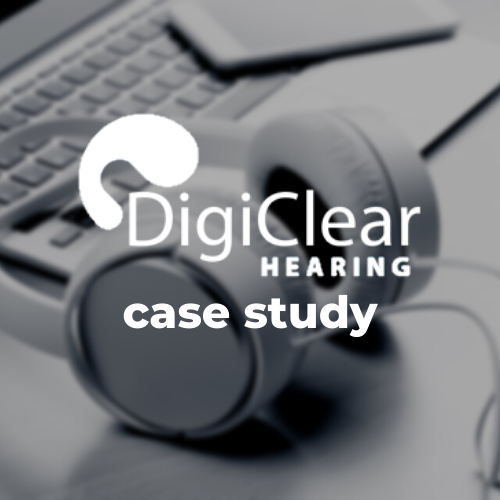 DigiClear Hearing
DigiClear Hearing is a chain of hearing centres based in Essex, Hertfordshire, and Greater London. They asked us for help in increasing the number of regular patients in their hearing centres through a variety of different marketing channels.
The first thing we identified, and the area that this case study will focus on, was brand identity and development. Their existing brand was dated, having been developed many years prior, and didn't reflect the modernisation and expertise that DigiClear possessed. With the client, we decided that this should be their first priority before any other marketing assets were created.
Below, we'll discuss the reasons behind the refresh of the brand, how we went about it, and the methods used in creating the new assets. The budget won't be discussed within this case study, but the ideas behind larger or smaller budgets will be. If you'd like to find out how redPepper can help you develop or refresh your brand, take a look at our branding page or get in touch with us!
The Challenge
Rebranding, even if it's only a refresh, is always a challenge. We faced several during this project:
Maintaining the brand's recognition for current clients, which are the lifeblood of the business
Adding additional colours and assets to the brand without causing confusion for staff
Modifying the brand to be more adaptable going forward
Revitalising existing assets, including the website, to take advantage of the new brand
The first step to overcoming these challenges was to consider how to maintain brand recognition for existing patients whilst changing it in a way that would attract new patients. This required a different approach to regular brand creation, as we weren't working with a clean slate.
There also needed to be a change in the way the brand approached asset creation. A more structured system was needed to ensure that the brand was recognisable across all channels, regardless of the way in which it was used. In the past, assets had been created by different members of the team or other organisations, leading to a slightly chaotic image of the brand. Finally, we had to create a new suite of assets for a variety of uses, including a website, traditional advertisements, and in-store resources. This had to be achieved within a relatively tight deadline and be within a pre-agreed budget.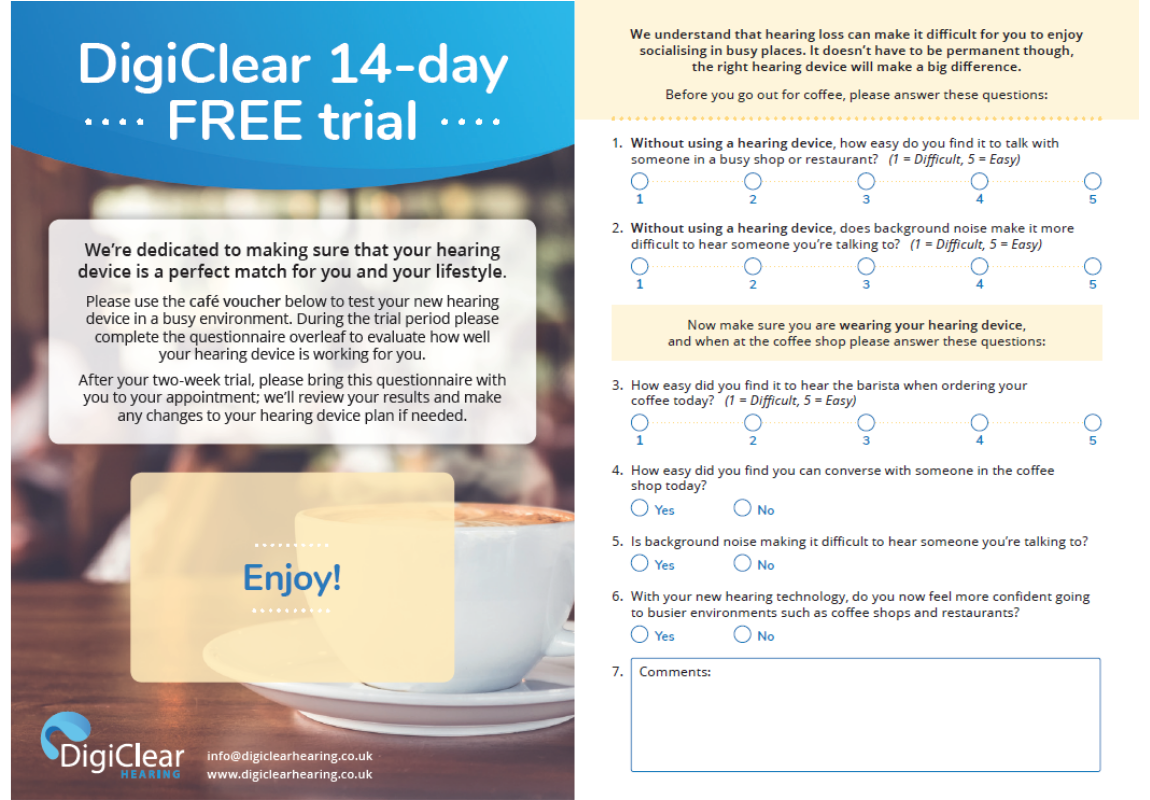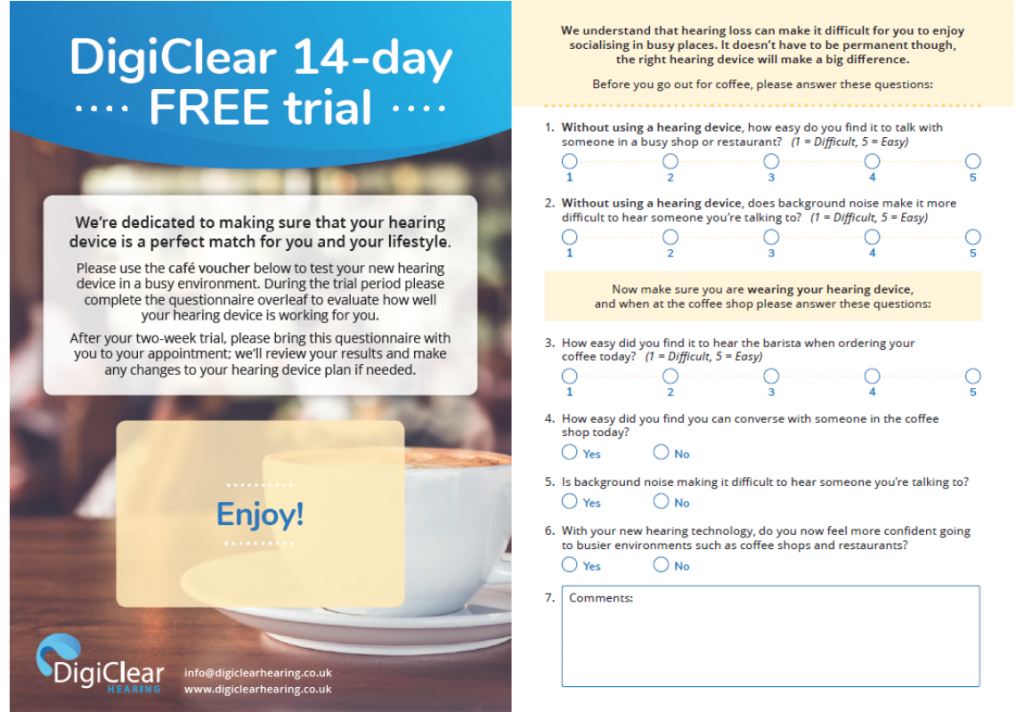 The Solution
The first step to tackling a brand refresh, or any branding project, is to take stock of what is already in place. We focused on making a list of all assets they had, any platforms they were using (such as their website, social media pages, etc.), and any future advertising plans they had (magazines, newspapers, outdoor advertising, etc.).
Once we had a list of everywhere their brand was going to need to appear, we set about deciding what the client wanted to keep and what they wanted to scrap. As an example, they wanted to keep their existing logo but were keen to scrap and remake their website. All of this allowed us to start refreshing and redesigning the brand knowing where it was going to appear and how much of the brand we were allowed to modify.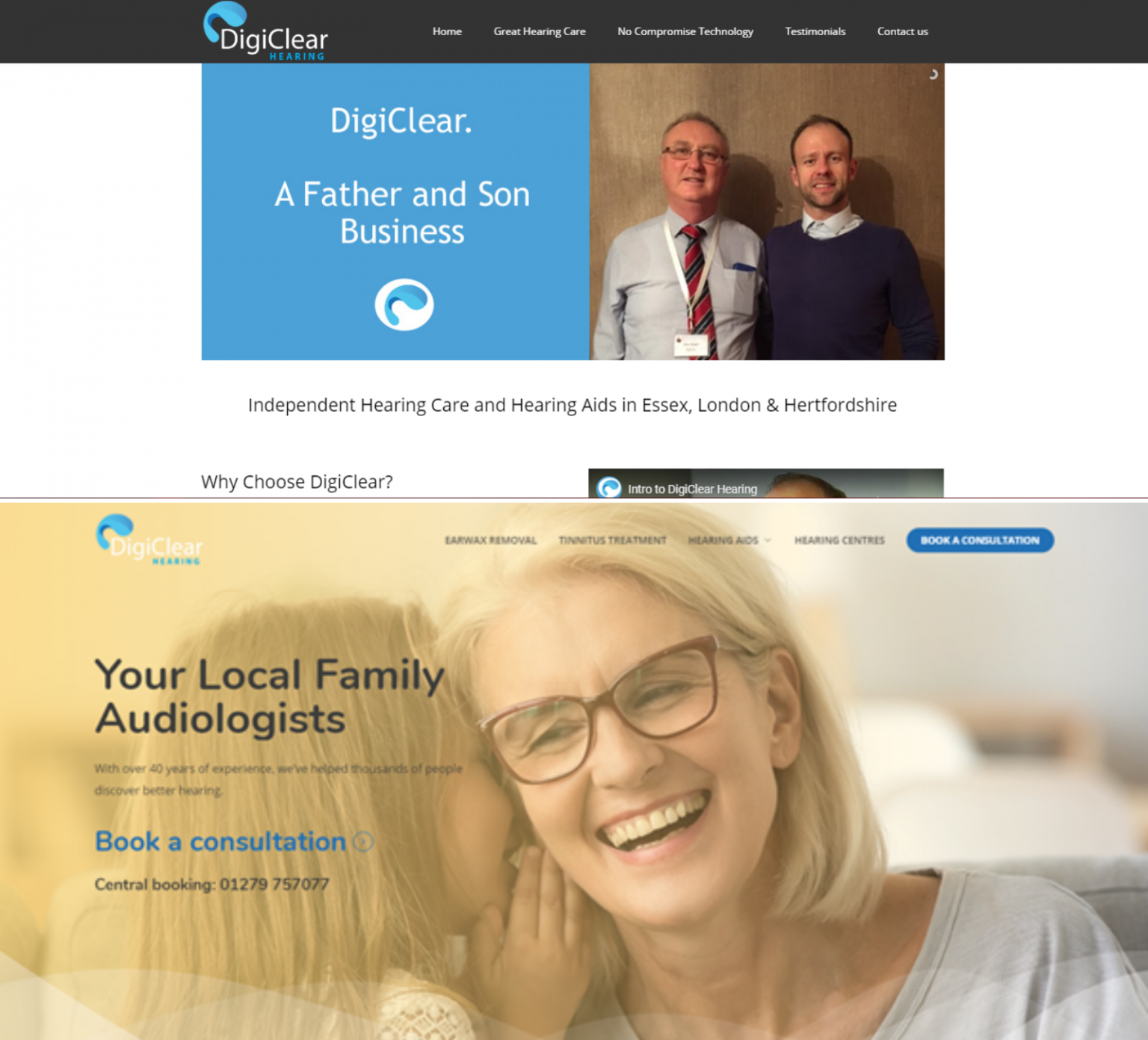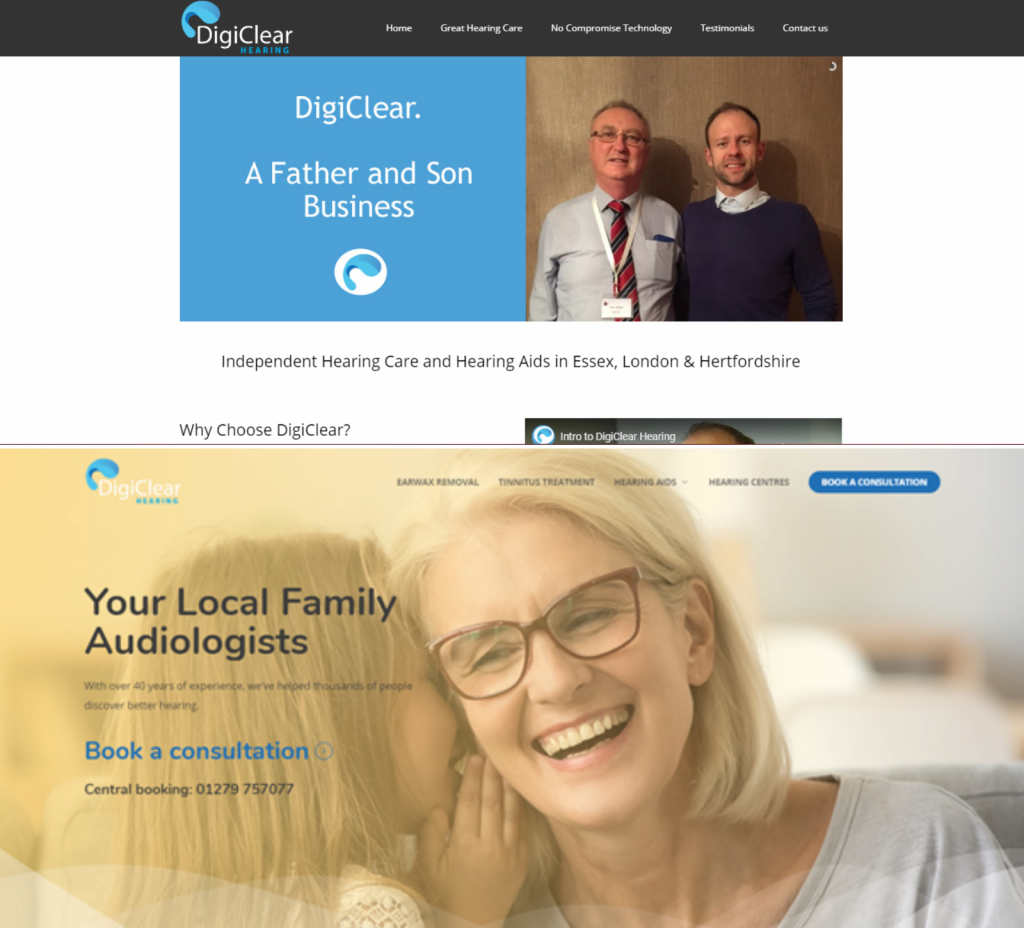 Next, we had to decide what we were going to change about the brand and what we were going to retain. The first thing we did was create a new colour palette. Their previous palette was restrictive which made design work difficult. We added a suite of secondary colour options and expanded their primary palette.
The brand's tone of voice came next. Following a thorough review of their existing copy, we rethought their style, wrote a new strapline, and set about refreshing the copy used on their assets. This included their website, print assets, and ongoing advertisements. All of this allowed us to instil a feeling of professionalism and caring into their copy, which is an ideal trademark of private medical companies.
Finally, we took a look at their imagery and photography. DigiClear lacked clean, professional photographs of their various clinics and staff members. Having these available would allow us to help prospective patients feel at ease and begin the relationship with their new audiologist in the right way. A photographer was sent to gather a suite of images that could be used across their marketing assets and channels.
Whilst this project didn't involve building a brand from the ground up, it did allow us to rethink and re-energise an existing brand. By injecting modern, well thought out branding techniques and putting the thoughts of the patient first, we were able to refresh a brand into one that will truly speak to their current and prospective customers.