The do's and don'ts of video meetings: Staying professional while working from home
Since late March, many office workers up and down the country have been navigating their way through working from home. While longer lay-ins and a commute that means walking to the kitchen table are big benefits, there have been adjustments that we've all had to make.
In many workplaces, good communication is key and working remotely makes this much harder to achieve. As a solution, many businesses have taken to video conferences, both internally with colleagues but also externally with clients, prospects, and even interviewees!
In this article, we'll run through the dos and don'ts of video meetings and how you can stay professional while working from home.
Dress to impress
Let's be honest, working during a global pandemic isn't easy. Often, it is our home comforts that help us feel a little better. Fluffy slippers and tracksuit bottoms might sound familiar! While we fully endorse a comfy day here and there, if you've got a video call planned, you'll want to dress appropriately.
The bottom line here tends to be that we'd recommend dressing as you would if you had that meeting in person. For example, a call with your colleagues won't require a suit and tie, but an interview might! You wouldn't meet with a new lead in your pyjamas so perhaps consider something smarter for the call.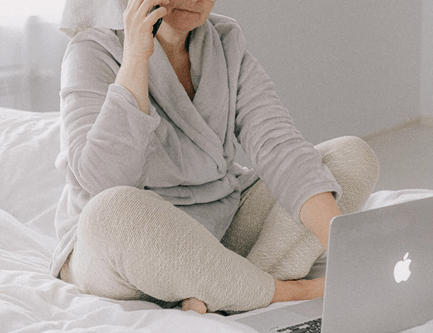 Pick your location wisely
Working from home has meant we've all had to get creative with the spaces in our house. If you're lucky enough to have a home office, carrying out your meeting here is probably a good idea. If you're having to improvise, we'd recommend somewhere with a relatively plain and neutral background and good lighting. Before you call, turn on your camera so that you can check what is visible. This could save you the embarrassment of your colleagues seeing your drying laundry or last night's unwashed dinner plates!
Top tip: If you can't find a suitable background, you might enjoy experimenting with image backgrounds. On Zoom, users have the option to add an image background behind them, meaning you can make things more neutral or even include the branding of your business. Remember, though, this is only suitable in certain situations, so consider carefully beforehand.
Tell your housemates you're on a call
If you live alone, this one won't apply to you so feel free to skip this step! If you're living with family, a partner, or housemates, it's a good idea to let them know that you're going to be on a call. If it's an important interview or a call with a prospect, we'd recommend even putting a sign on the door, just in case anyone forgets.
Although background noises can be unavoidable, taking these steps should prevent any intrusive interruptions such as your sibling walking in midway or your housemate singing Beyoncé at the top of their lungs!
If you have kids, you'll know that noise can be inevitable. A suggestion might be to use headphones to block out some of the background noise or mute your microphone when you're not talking.
Become familiar with the technology you're using
Even the most technologically advanced of us can be stumped by a new app or platform. Since lockdown, countless video conferencing platforms seem to have emerged so it's worth becoming familiar with your chosen one. Log in and test things beforehand, make sure you understand how to use the features you need so that you can be punctual and present in your meeting.
Top tip: If you're using a platform that you've used in the past, log in and check through your profile. Make sure that your photo, name and status is appropriate in the professional setting. We've all got that Skype account that we set up when we were 15, it's time to give it a bit of a tidy up!
Stay focused and keep aware of your eye-line
Finally, it's important to make sure you appear attentive throughout the meeting. Video conferencing means that usual signs of staying focused like eye contact and body language are more difficult to convey.
There are some things that you can do, though! Try to look at the camera, especially when you're talking. This takes a little bit of getting used to, as it is natural to look at the person's face on the screen but often this makes it appear as though you're looking down or off to the side.
Eye-line is important when you're listening too. When you're at home it can be easier to get distracted by what's going on in the house around you, or out the window! Keep your eyes on the screen as much as possible to avoid looking disinterested or like you aren't paying attention.
If you are planning on taking notes throughout the meeting, it's worth letting the other person/people know. Taking notes is likely to mean that your eye-line will be directed down and you don't want them to think you're replying to text messages or falling asleep!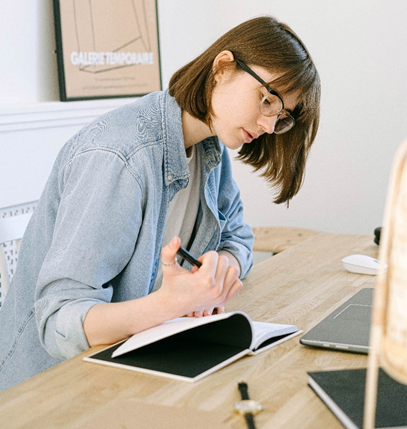 Covid-19 has brought about many significant changes for businesses across the world. It's difficult to know how we'll need to adapt in the long run but, online meetings certainly look like the way forward. Think about how your business could use video conferencing to make things run smoothly in the coming months. If you'd like some strategic advice, we're here to help! Feel free to get in touch with us today by emailing info@redpeppermarketing.com or calling 01787 223850. Let's set-up a video meeting to discuss! ?