Email marketing: A beginner's guide
Any successful marketing strategy involves a combination of channels and marketing techniques to effectively target the right people in the right way. Often, email marketing is one of these channels. For many companies, email marketing is an avenue that can't be ignored.
We set up, design, and optimise email marketing campaigns for many of our clients on a regular basis. These might be to advertise a promotion, inform customers of changes to the business, or simply to say thank you for signing up! However, we understand that as an email-marketing-newbie, getting started can be a little tricky.
In this article, we'll run through the basics of email marketing, its benefits and how you can get started. If you have some unanswered questions about email marketing, feel free to contact us on Facebook, Twitter, or LinkedIn. Or, if you'd like an extra helping hand with your email marketing, visit our Email Marketing page to find out more about how we can help you.
What is email marketing?
Email marketing is the practice of using email to promote your business's products or services. It is just one of the many strands of digital marketing that we offer and tends to be more direct than advertising on social media or search engines.
At its best, email marketing is a personal and effective way of transforming your leads into customers. However, it's important to tread a fine line between keeping customers informed and becoming irritating or too pushy. Getting the frequency of emails right is crucial.
When successfully implemented, your email marketing campaigns will be on-brand, well-designed marketing tools that inform your customers of promotions, news, updates, and other information about your business.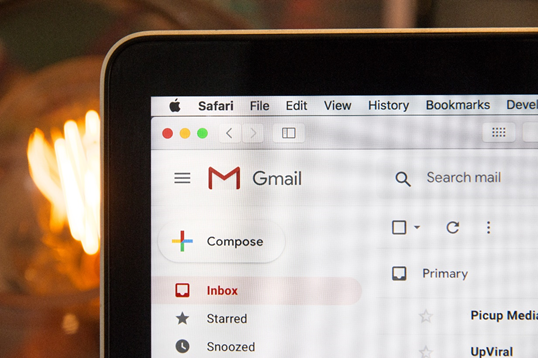 What are the benefits of email marketing?
Personalisation
Email marketing relies on collecting data from your customers. After big data protection changes were implemented in 2018, it's more important than ever to ensure that data is being collected and stored in the right way. Among other rules, customers must opt-in to receive emails in order to make the data GDPR-compliant.
Once sufficient data is collected, there's a great scope for personalisation within email marketing. A good example of this is a "happy birthday" deal or promotion on your customers' birthdays.
There's also great opportunity to further personalise emails sent out by developing different lists for varying groups of people. For example, let's say you're a clothing business selling both men and women's clothing. Through email marketing, you're able to segment the people who are interested in just one area of your business, e.g., women's clothing. If a customer buys an item of women's clothing, there's a good chance that they'll be interested in shopping for this again in the future. By segmenting these contacts into their own list, you'll be able to target them with other women's clothing that they may be interested in.
Cost and time-effective
Sending marketing emails is an extremely cost-effective method of advertising. There are lots of email marketing platforms available free-of-charge, or for a small monthly cost, which enable you to quickly and easily set-up email marketing campaigns. At redPepper, we use MailChimp, one of the most popular email marketing platforms.
MailChimp adopts a drag-and-drop interface and lots of ready-made templates. This means that designing the look and feel of your email couldn't be easier! Once your email has been sent out, the tracking tools are user-friendly, helping you keep on top of your best performing campaigns and most interactive customers.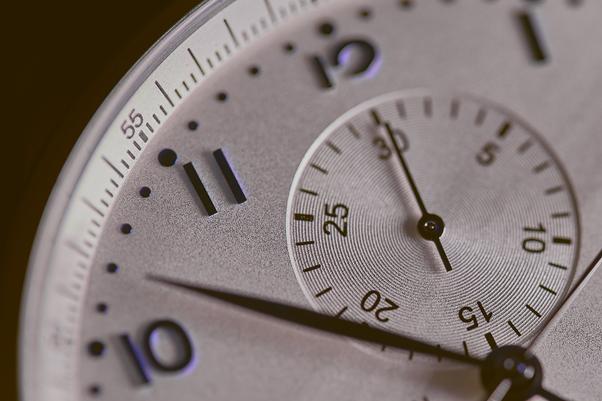 Continues to be relevant
According to a study by Hostpapa, email still continues to top social media in terms of popularity. 94% of internet users are active on email, while only 61% use social media. These figures demonstrate that despite the growth in social media across recent years, email marketing is full of potential.
Email marketing also outperforms social media on its directness. When advertising on social media, you can guide your advert towards the right people but there is no guarantee that they will see it. With email marketing, you can guarantee that the email will reach their inbox ready and waiting to be read!
What makes a great email campaign?
Define your goals
As with any marketing activity, it's important that your goals are defined from the outset. If you haven't decided what you're trying to achieve, there's no way you can measure your success. Your email marketing goal will depend on your business and what you have to offer.
It's important to remember that these goals won't always be conversion-based. For example, a goal might be to boost engagement with your customers, inform them of business changes, or welcome them after subscribing. It's likely that each email may have a different goal, so before starting it's a good idea to define this. This way, you're able to track your email's success and ensure that your content is working towards your goals.
Understand the different types of email
Although you might be eager to start promoting your business to your new email list, let's consider the different types of email that might come in handy for your business. Promotional emails are a great place to start. These will usually consist of a specific offer or sale that your business might be running, e.g. a Black Friday sale, or £10 off your next order.
Alternatively, another email type is one which gives something back to its recipient. One example of this is a monthly newsletter with updates on your business or informative articles. Although not obviously promotional, these emails work nicely to establish your brand as a place of confidence and authority within your industry. As a result, they build a trusting relationship with your customers and could encourage a sale in the future.
The third email type is a more practical, transactional-based email designed to simply confirm or acknowledge information for your customers. Some recognised examples of this include subscriber sign-up confirmations, order or purchase confirmations, or acknowledgements of changes to subscriber information.
Get to know your audience
Understanding who you are sending your email to is an obvious but often overlooked necessity. The best way to establish an email list is to convert your website visitors into subscribers. There are many ways to do this including a contact us form, live chat, or simply a 'subscribe to our mailing list'-style sign-up. As we mentioned earlier, whenever you're collecting data, it's important to ensure that it is GDPR compliant. For more insight into the 2018 Data Protection updates check out our blog posts: part one and two.
Once you've established your email list, it's important to get to know your audience. Understanding the average age, gender, interests, and browsing time of your readers is helpful for content creation. You'll be able to target the design of your email and the tone of your copy towards the audience that you're pursuing.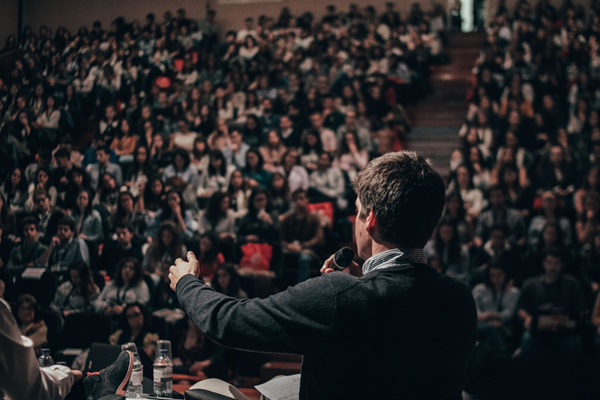 An attention-grabbing subject line
How many times have you received a marketing email and deleted it without opening? Probably quite a lot! Usually, the decision whether to open or delete is based off just one thing; the subject line.
The copy used for your subject plays a crucial role in getting people to click and read your email. On average this is around 40-50 characters, meaning you don't have long to engage your readers. It's important to consider that this is likely to be even shorter on mobile, so make sure that you have the most convincing part at the start.
Engaging copy
Once opened, it's important that the copy in your email works towards achieving the goal that you've set out. Copy should be concise, valuable and engaging for your reader. We recommend creating a hook at the start of your email to encourage readers to remain engaged until the end.
Depending on your business, it could also be beneficial to use a more personal tone. You're a guest in your customer's inbox, so be friendly, human, and make an emotional connection.
Finally, it's important that your call to action is clear and consistent throughout. This takes us back to our earlier point about defining your goals. Your goal and call to action should be exactly what you want people to do most, once they have read your email. Usually, this works best as a button on your email, directing readers to the point they need to click to complete the action.
On-brand design
The aesthetic of your email is just as important as what it says. Colours, fonts, layouts and images used are all reflections on your business. The email should represent your brand and be a seamless transition from your website, literature, and any other marketing or promotional material.
It is also fundamental that you use a responsive email template. Most online email marketing platforms automatically offer this, but remember to check that this is the case! A responsive email template means that the email will automatically resize whether you're viewing it on mobile, tablet, or desktop. While your email might look great on desktop, don't forget that the majority of your customers will likely open it on a mobile.
Many online email marketing platforms, such as MailChimp, include modifiable templates to get you started. However, if you are struggling to come up with attractive email designs, here are a few websites that we would recommend for some inspiration: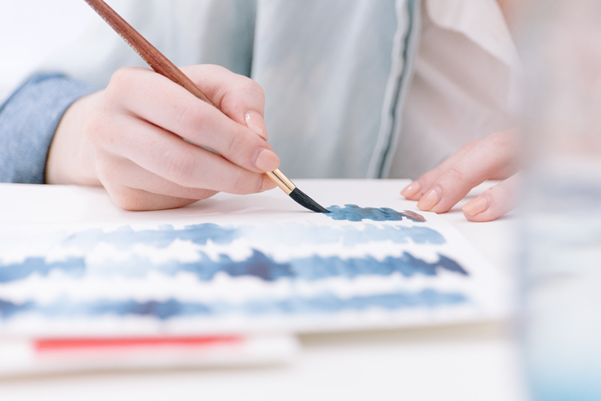 Testing and tracking
As with almost all marketing strategies, the best way to achieve the results you need is through testing and tracking your progress. When you're getting started with email marketing, it's likely that you won't find the best performing formula right away. However, by gradually changing and testing various elements, you'll be able to notice which features your audience react to the best
The tracking features in many email marketing platforms are intuitive and easy-to-follow. Once your campaign is live, you'll be able to track its open rate, link clicks, conversions, and more. Comparing these stats with other campaigns should give you a good idea of what works and what doesn't.
We hope that this article has given you a better insight into email marketing. If things still seem a little confusing, please don't hesitate to get in touch. Our team of Colchester-based marketers are always happy to set-up a meeting and learn more about how we can help you.