5 areas of your marketing strategy that you need to review for 2020 – Part 1.
2020 is very nearly here and with it comes another year of strategic decisions and marketing budgets! Most of you have probably already discussed and set your marketing strategy for next year. For some of you, though, Christmas gets too busy or you don't need a strategy in place until the beginning of the new financial year in April.
Whatever your situation, developing a marketing strategy takes a long time. You have to consider a vast array of different activities, channels, and assets. It can quickly become overwhelming!
We've put a handy guide together to help you tackle this mammoth task! It's quite long, so we've broken it down into 2 digestible articles for you. Below, you'll see the first 2 key areas that we think deserve the most consideration and adaptation in 2020. Keep an eye out for another article, coming in January with the last 3 strategic ideas!
Still left scratching your head? At redPepper, we specialise in helping companies and brands create realistic and measurable marketing strategies. We're always here to help so if you need a hand, get in touch with us through our website, via email (info@redpeppermarketing.com), or send us a message on Facebook!
1. Don't let your pay-per-click (PPC) strategy stagnate!
One area of your marketing strategy that should always be adapting to change is your PPC strategy. If you don't have one in place yet or aren't using PPC at all, the beginning of the year is a perfect time to get started.
Consumers are making over 160 billion searches on Google alone each month. If you're not advertising, even in a small way, to a portion of these searches, then you're missing out. On average, for every $1 spent on Google AdWords (Google's advertising platform), businesses earn $2 in revenue.
We use Google as an example because they're the largest PPC advertising platform available. Websites like Facebook, Twitter, LinkedIn, and even Bing offer advertising as well. Each has its own pros and cons that you'll need to weigh up.
You can't just formulate a PPC strategy, set up your ads and leave it, though. Advertisers change the way they prioritise and show ads all the time. You might hear this referred to as their "algorithm". A successful strategy will be reviewed and adapted on a regular basis.
You might be wondering: how do I know when to change my strategy? Without going into the nitty-gritty of every platform, there are some key things that you need to be monitoring when it comes to your PPC:
• Performance. Someone in your company, preferably your marketing team, should be monitoring your ads on a daily basis. Tracking their performance is crucial, as it allows you to modify your ads based on how they're being received by consumers.
• Changes within your company. If your company is growing, your PPC strategy needs to grow with it. New product or service? You need a PPC campaign for that. More budget? Your strategy needs to be adapted to figure out how to best use that budget. Fundamental business changes like a new brand or website? Your ads will need to be changed to reflect this.
• Changes in your industry. A lot of industries evolve at a rapid pace, and your PPC strategy has to evolve with it. An example of this would be how many industries will need to adapt to Brexit. Consumers will have concerns surrounding this and, if your company is affected, you may have to tackle these concerns in your ads.
• Your customer. The way your customer acts in the marketplace, their priorities, their demographic, everything about them, will change over time. You have to keep track of this and adapt your approach to PPC accordingly.
This might seem like a herculean task, and it is if you're doing all of this. The trick is to do what you can with the time and budget that you have. Prioritise the most important areas of your strategy and focus your efforts on them. Above all, make sure that your PPC strategy is modern, realistic, and adaptable.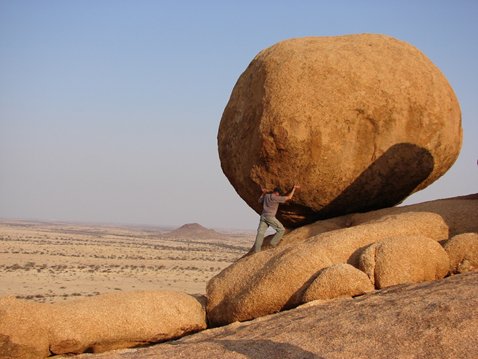 2. Video is here and you need to be using it.
Your consumer is always changing, as is the content that they enjoy seeing. You have to make sure that the content you're producing matches this. Proactivity is the name of the game here. The more you can stay on top of current trends and meet your consumer's expectations, the more success you'll see from content-based marketing activities, such as social media.
A medium that we're trying to guide our client's towards is video. Video has become increasingly popular over the last several years, with 85% of all internet users in the US watching video content every month. As well as this, HubSpot found in 2018 that 54% of consumers want to see more video content from a brand or business that they support.
There are many reasons behind this, but primarily it's due to people wanting to consume content effortlessly. They can take in the message and immediately decide whether they want to engage with it. There's no need to decipher a message as there often can be with traditional or digitally-dated forms of marketing.
We often hear from our clients that video is expensive. This is true and is one of the main reasons why a lot of companies and brands are still holding back on investing in it. Producing a poor social media post won't lose you a lot of time or budget, but producing a poor video could cost a lot of both.
Whilst these are legitimate concerns, it shouldn't stop you from placing more emphasis on video marketing this year. Consumers are clamouring for it, and it could take your marketing to the next level.