5 areas of your marketing strategy that you need to review for 2020 – Part 2.
January is upon us, which means it's time to conclude our blog two-parter on marketing strategy for 2020. If you missed the previous blog, go back and have a read now. In it, we discussed the importance of PPC and video this year, as well as the need to put more budget behind them both.
To wrap up, we're going to talk about 3 more key areas that you need to consider when creating or updating your marketing strategy. Remember, though, that this list isn't exhaustive!
Every company will have its own requirements. Some of the areas we've talked about might be crucial for some and useless for others. The most important thing is that you consider them and back up your decisions with data and other empirical evidence!
Need a helping hand with your strategy in 2020? At redPepper, we specialise in helping companies and brands create realistic and measurable marketing strategies. If you need some advice or want us to get involved, get in touch with us through our website, via email (info@redpeppermarketing.com), or send us a message on Facebook!
3. Take stock of your website and consider improvements.
Websites don't last as long as they used to. The digital world is evolving too quickly to allow your web presence to stagnate. Algorithms used by search engines, security requirements, design trends. All of these things are changing at a faster pace than ever before and your website has to keep up with them.
We recommend to our clients that they revamp or redesign their website every 3 years. This doesn't mean that you need to have an entirely new website made, but you may need to make some fundamental changes to your existing one.
It's often necessary to create a new website, though, and you'll need to consider this when discussing your marketing strategy this year. Here are some key pieces of advice that you should follow when considering your website budget for 2020:
– Don't wait until something breaks. Just because your website is functioning properly doesn't mean that nothing is wrong. There could be an unknown security flaw, a plugin or theme could no longer be being supported, or you could be running on an outdated platform. Any one of these things could be a ticking timebomb that leads to your website ceasing to function one day. Be proactive, keep your website up to date, and listen to what your web experts tell you!
– Adapt with your customers. Over the course of 3+ years, your customers will change. This could take the form of a shift in demographics, opinion, or design taste. It's important to keep track of who your customers are and what they're looking for in a website. If you stand still for too long, your website could become unappealing to your customers and lead to a drop in traffic.
– Review your user experience. Just as your customers will expect the look of your website to change, they will also expect it to be easier to use. Conducting a user experience review will enable you to spot any areas of your website that aren't giving customers what they're looking for. You might need to add more functionality or change something already in place.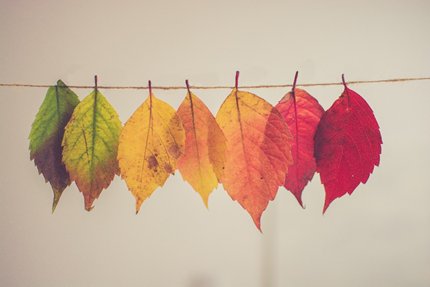 Every year, when you're discussing your marketing strategy for the year, hold a thorough website review session with your team. Discuss what's working and what isn't, and back up your arguments with data. Most importantly, be prepared to make changes. The digital world is evolving and it won't wait for you!
4. Stand out from the crowd on social media.
Having a strong social media presence for your brand has never been more important. In 2019, the number of worldwide social media users rose to almost 3 billion. Having access to platforms that host even a fraction of these users is invaluable for finding new customers.
With that many users, though, you need to stand out from your competitors if you want to be noticed. In 2020, you can't get away with just putting a post out once a week, advertising your products, and expecting users to buy. People expect content that gives them value and is exciting to consume. Depending on your brand and customers, this could take any number of forms.
We always advise our clients to invest more in social media every year. This enables them to create new and interesting content and open up different avenues for finding customers. Here are some key things to think about when discussing your social media strategy this year:
– Explore new kinds of content. One of the easiest ways to make your content stand out is to use formats that users find engaging. Video is a good example of this. It can be used to create content that is fun, creative, and provides value in a way that text-based content can't. Ultimately, be open to trying new forms of content such as video, GIFs, and podcasts.
– Be active and engaged in your community. Retaining customers and creating a sense of customer loyalty on your social media pages is important. Answer questions that are sent to you as quickly as possible and be helpful. Keep track of discussions that involve your brand and be prepared to join in. Brands that don't engage on social media are seen as lifeless sales robots.
– Don't take yourself too seriously. Something we always tell our clients is to have fun with social media. The key to attracting new customers through the platform is having a personality and creating a sense of humanity behind your brand. This can and should come across in your content. Build some time into your strategy this year to create some quirky and interesting content that isn't necessarily designed to sell.
When you're reviewing your social media strategy this year, look back at your previous year's strategy. Did it work? How much did you grow? Are you seeing evidence of your social media efforts translating into sales and conversions? Discuss all of these things and then consider how you can move forward. Are there some new channels you could try? New types of content you could create?
This year, be bold, experimental, and active in your approach to social media.
5. Don't be afraid to invest in your marketing.
To quote That Peter Crouch Podcast: "back stronger." Every year, you should be thinking about how you can improve your marketing strategy to achieve your goals. Often this will be a practical change, such as adapting your social media approach or improving the way you track PPC conversions.
One of the most important ways to improve your marketing strategy is simple, though: invest more. Whilst it's vital to ensure that you're doing the right thing strategically, reducing or not increasing your marketing budget will make it much more difficult to improve the outcome.
There are many ways in which a larger marketing budget can help you achieve your goals. With that being said, you don't need to dramatically increase your budget every year. You should analyse your goals and assess what resources you need to achieve them.
As an example, if you decide in 2020 that you want to start making monthly video content, you will need to increase your budget to reflect this. You can't expect your team to achieve better results than last year on the same budget!
Here are some other ways in which an increased marketing budget can lead to better results:
– Revitalising your PPC. Your PPC budget is one of the most important areas to review. Speak to your PPC team and discuss with them what worked this year and what didn't. Listen to their recommendations on where budget should be allocated and ask them how they could improve their results with more budget. This could open the door to an area of PPC that they haven't been able to take advantage of before, leading to you achieving better results than ever!
– Some kinds of content are more expensive than others. When you're deciding on your marketing budget for this year, speak to your marketing team. Ask them what kind of content they would like to produce this year if they had the budget to do so. Often, areas like video content and outdoor advertising will be ignored for cheaper forms of marketing. Whilst some kinds of content are more expensive, they can also be drastically more effective.
– Budget for the big things. We often see brands make the mistake of not building in contingency for big jobs in their marketing budget. This could be a website rebuild, a large advertising campaign, or even a full rebrand. This comes about due to a lack of planning earlier in the year. When you're reviewing your strategy, spend some time discussing whether anything especially expensive will need to be tackled this year. If it's not discussed, it could end up surprising you later in the year and throwing your plans into disarray!
When we discuss investing more in marketing, a lot of people get nervous. To be clear, there's no right or wrong answer here! If you need to scale back your marketing budget in favour of other areas, that's fine. We're here to let you know the advantages of spending more on marketing, and hopefully to help you understand why your marketing team might ask for more budget this year!