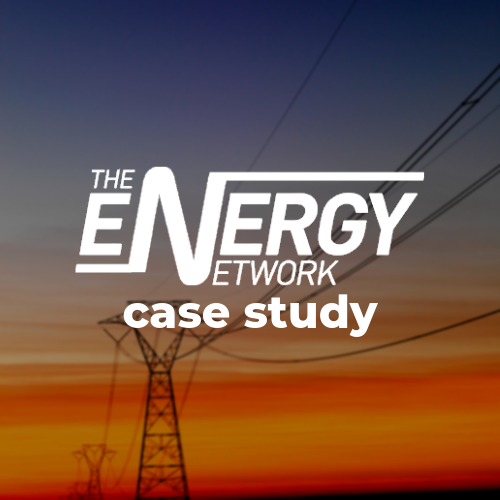 The Energy Network | Lead Generation PDFs
High-quality lead-generation PDFs are vital to many businesses. Sales staff use them every day as part of their selling repertoire and marketing departments utilise them within email marketing and social media.
The Energy Network asked us to produce a variety of lead-generation PDFs. There were a few goals in mind here. Firstly, they wanted to provide their sales staff with better assets. Secondly, they wanted to have better PDFs for use in their email marketing, which they considered a key channel. Finally, their brand had been updated, as had their website, and their PDFs didn't reflect this new direction.
In this case study, we'll discuss the PDFs in more detail, including the methods used and the reasons behind them.
The Challenge
Producing multiple lead-generation PDFs creates some interesting challenges:
Appropriately branding each PDF whilst making sure each has a unique look and feel
Developing a writing style that represents the brand. This writing style has to be consistent across every PDF, regardless of subject
Targeting different, specific audiences depending on the subject matter
To overcome these challenges, we had to take a staged approach to developing new PDFs for The Energy Network. To begin, it was important to define their brand. The PDFs we were producing had to look and feel like they belonged as part of their brand. We also asked for any other assets that they were using to generate leads, such as marketing emails and printed leaflets/handouts.
Once we were confident that we could represent their brand, we had to develop a writing style. Up to this point, their approach had been inconsistent. We had to conduct thorough research into the industry to find out what would be effective when speaking to their potential clients and contemporaries. Developing a writing style early would pave the way for further work in the future.
It became clear that there would be a variety of different subjects covered in the PDFs. Each of these subjects would target a different audience so our approach would have to adapt slightly for each PDF. Due to this, the design and copywriting requirements would change slightly throughout the project.
The Solution
After getting to grips with the brand and conducting a story marketing session, the content team came up with a plan to create a range of new lead-generation PDFs.
To start, we took an in-depth look at their current brand assets. Even though we were developing a slightly new approach, it was important that they still felt connected. Following this, we spent some time experimenting with their writing style. Previously, their style had been erratic so we wanted to clarify how they should be speaking to their audience.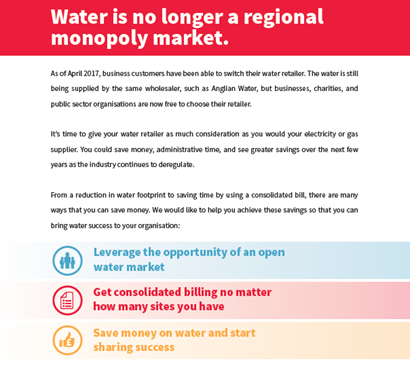 Once we were happy with the writing style, it was time to discuss the topics that needed to be covered. To do this, we examined what would be most useful for the sales team and what problems or issues their customers were interested in. Regardless of the subject, each PDF was designed to address one of these topics.
The Energy Network had a varied customer base due to the industry they operated in. Therefore, each PDF had to be carefully constructed with a certain audience in mind. As an example, a PDF that focuses on water bills for businesses, such as the one above, will have a different audience than a PDF about reducing energy costs within small businesses.
Once the PDFs were written, we had to design them in a way that would appeal to the target audience whilst also maintaining The Energy Network's brand. The topics were often seen as quite dull, so it was important to present the information in a vibrant, interesting manner.
Finally, each PDF was associated with a particular email marketing campaign. These campaigns were targeted at specific audiences and results were monitored and reported to the client regularly. The PDFs were also made available for printing, which was fulfilled by the client.