6 reasons why you need to update your website
Website design and development is one of our key services here at redPepper Marketing. We frequently help clients update, adapt and improve their websites.
Often, your website is your customer's primary destination and the place you'll be directing many potential clients or customers to. Therefore, it becomes one of the most important tools to market your business and position yourself against the competition – don't allow it to let you down.
After months of hard work behind the scenes, we've taken on our own advice and given the redPepper website and branding a fresh new look. Naturally, our company had changed throughout the years, as had industry trends and, therefore, it was time that our website reflected this and who we are now.
For a quick overview of the transformation, take a look at some before and after screenshots below.
Our old homepage

Our new homepage

Our old copywriting page

Our new copywriting page
Here at redPepper, we usually recommend a website review every 6 months to our clients. It's important to ensure that everything is fully functioning, up-to-date and performing as it should be. Here's a rundown of our top six reasons why your website might need updating.
Content
For many industries, things are always changing. The content on your website should reflect this. Your website forms a trust signal for your clients and using out-of-date information could hinder this. For example, if you use facts or stats anywhere on your website, it's worth checking that these are still accurate and updating them with the latest information if they're not.
One simple way to offer your visitors with up-to-date and relevant content on your website is through a blog or news section. Blog posts are a great way to provide your reader with current, accurate information and they provide great SEO value!
It's also worth ensuring that your website content continues to adopt the tone of voice you associate with your business today. The manner and tone that your copywriting is written in is a part of your brand identity just as much as your logo or the colours you use. If your tone of voice no longer represents your company, it's time for a re-write! When updating our website, this shift in tone of voice was one of our most prominent changes. Our old tone of voice was a little out-of-date and no longer represented the way we position our company today.
Security
Better security is one of the key reasons why we recommend that you update your website. Nowadays, website hacking is becoming more and more frequent and can cause uncompromising issues for both your business and your clients. Unfortunately, security flaws can appear on any website, whether it is new or old. However, keeping your website updated reduces these risks as you'll ensure it runs on newer, more secure coding and technology.
It's important to frequently check for theme and plugin updates in the back-end of your website. Essentially, the more out of date these are, the higher the risk of a compatibility issue where the features of your webpages will stop working well together, and it becomes easier for hackers to find backdoors into your site.
Mobile-Friendly
A mobile-friendly website is no longer an option for your business, it's a necessity. In the UK, we are a smartphone society, visiting more websites on our mobile devices than laptops and PCs. Therefore, having a poorly designed mobile website could be disastrous for your business.
A responsive design will allow users across any number of different devices to view your website with ease and comfort, providing a great user experience, no matter which platform they opt for. When optimising your website for mobile, it's important to remember that mobile users are different from desktop users, with distinct objectives and needs. Most likely, mobile users require information fast and in easily digestible bites. Therefore, it's important to consider things like font size, loading time, button size and the type of call to action you might want to include.
With a well-designed mobile-friendly website, you'll increase the number of potential customers you can reach and, more importantly, not frustrate them when they arrive. Your reputation as a business is important, and with an attractive and responsive website, you'll appear as a modern, relevant company to your future clients or customers.
---
User Experience and Visual Appeal
The visual look and feel of your website is another key contributing factor to its effectiveness. It's important that your website provides a good user experience across all devices and platforms. User experience is a measurement of how easy your site is to use for visitors. This includes how fast it is, how effortlessly information can be found, and whether it's easy for visitors to complete all desired actions.
Often, achieving a great user experience will arise from plenty of trial and error, when building or re-building your website. It's difficult to run through every way that your website could be more user-friendly, but a great start would be through ensuring intuitive navigation. Carefully consider all pages on your menu, whether they're relevant, and which order they should go in.
As well as clear navigation and great user experience, it's important for your website to look visually pleasing and innovative. Your website reflects your organisation and a professional, informative, and seamlessly designed website will help you position yourself as an authority within your industry. It's crucial that your website design is innovative, memorable, and different from your competition's. Give your visitors a reason to choose you and create a lasting impression through a fresh new look.
Or, if you're happy with the main bulk of your website, and would like a little refresh, there are plenty of simple ways that you can update your website's appearance without an entire redesign. Consider updating the imagery used on your website. If there's a heavy focus on stock imagery, why not take some bespoke photography instead.
You could even give your stock images a filter or a little manipulation to become unique to your brand. This was an area that we focused on within our own website, adopting a mixture of personal photography and manipulated stock images. Take a look at a stock image that we manipulated below to become uniquely branded and bespoke to our company.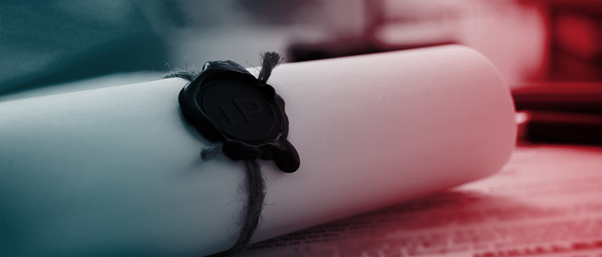 Search Engine Optimisation (SEO)
Updating your website's appearance and content provides the perfect opportunity to improve and update its SEO value. SEO is the process which you undertake in order to improve your rankings on search engines, such as Google.
Updating your website's content can be a great way to provide significant SEO value and boost your rankings on search engines. Predominantly, search engines regard websites with the most recent content as the most relevant to web users, instantly putting your out-of-date website at a disadvantage. You might have great content, but if this is the same content as it was 5 years ago, then it's likely that search engines will detect this as no longer relevant.
Giving your website content a refresh is also a great time to ensure that you have industry-specific keywords sprinkled throughout. It's important that these are used tastefully, without making your copy confusing or difficult to read. Google's Keyword Planner is a great tool for discovering the keywords that your website should be using.
Effectiveness
Finally, when deciding whether your website needs to be updated, it's important to consider its effectiveness. It might look great, be perfectly optimised for search engines but is it achieving the results that you need?
It's important to keep an eye on your statistics and analytics. Work out what your visitors are clicking on, which pages they visit the most, and how long they stay for.
Your website's bounce rate is another key metric. This is the percentage of people who arrive on your site and leave without visiting a second page. A very high bounce rate is detrimental to your business and an indication of an outdated or poorly performing website.
It's also worth noting your website's loading time. If this is particularly slow, it can be frustrating to users and cause them to leave immediately with an undesirable opinion of your business.
The effectiveness of your call to actions (CTA) is key as well. A call to action (CTA) could be anything from "Shop now" to "Learn more" to ours here at redPepper, "Book a meeting". Whatever your desired call to action is, it should be clearly defined and interesting enough that your visitors actually complete it. The positioning of these is important too. Make sure your CTAs are clearly highlighted on every landing page with obvious, clickable buttons.
Finally, consider the type of clients that you want to work with, and the type of clients that you are receiving inquiries for. If these don't match up, you may be positioning yourself wrong. Through a complete update of your website, you can develop your desired tone of voice and aesthetic look. This will allow you to target yourself at the type of clients that you want.
A frequently updated website can significantly improve your online presence, position you above your competition, and secure the leads that your business requires. If you need some marketing advice, a helping hand with any of your updates, or a redesign of your website, speak to one of our web experts today.