Position yourself with confidence and sink the competition.
---
Your strategy is the groundwork of your marketing and the key to achieving successful results. Choosing to work with our strategy team will ensure your investment in marketing is focused and results driven.
Achieve your business goals in 2021 with a realistic, intuitive, and results-driven marketing strategy. Our strategic plans are the perfect foundation to ensure effective and successful marketing throughout the year. Book a meeting with us today and take on 2021 with a marketing strategy that works for you.
Your strategy forms the foundation for all of your marketing efforts. It is the key to unlocking the results that you need. There are three basic steps to take when creating and forming a well-grounded marketing strategy:
As part of our marketing workshops, we also offer a story creation module in order to identify your key audience profiles. This module leads to the development of targeted communications, tone of voice improvements, and more engaging campaigns that result in positive action for your business.
Are you ready to revolutionise your marketing strategy for 2021? Perhaps you're looking to prepare a strategic plan for the launch of your business? Get in touch with our Essex-based strategic experts to find out more about our marketing strategy process and how we can propel your business to new heights.
BOOK A MEETING
Step 1: The marketing audit
What worked previously, what didn't and what are your competitors doing? These are simple questions but they often have complex answers.
To assess your current marketing efforts, we conduct a thorough review of all of your marketing channels. This includes Google Analytics, any Pay-Per-Click (PPC) accounts, social media statistics, and any traditional marketing data. This lets us create an accurate assessment of how your current marketing is performing.
Following this, it's important to analyse the marketing environment that your business is operating in. We undertake in-depth research on your key competitors and the marketing that they're creating. This enables us to find any gaps or areas for growth within your industry.
The idea behind all of this is to identify areas where you can improve and innovate. This can be difficult to achieve when you're looking at it from the inside. As a marketing agency, we utilise our specialist expertise and experience to help challenge, adapt, and improve your strategy.
Step 2: The workshop
Following the marketing audit, we'll run a strategy workshop with your internal marketing stakeholders. We design these sessions to be interactive and conversational. As well as bringing our own feedback, which will be open and honest, we'll encourage your team to voice their opinions and be a key part of the discussion.
Once we've discussed your current marketing and ascertained where we can improve, we'll begin to decide how we can take this information forward. The most important conclusion will be how we change your existing marketing strategy to reflect the discussions in the workshop, as well as the takeaways from the marketing audit.
All of this should lead to a stronger strategy and more accountability for you and your team.
Step 3: The marketing plan
Now that we have collected the information we need from the marketing audit and workshop, we can put together your marketing strategy.
We begin by creating a 12-month plan. This is a practical document that details the work we need to do, when we need to do it, and how much it's going to cost. It also provides accountability for both of us by detailing key responsibilities for each part of the plan.
The marketing strategy that we develop for you will be a bespoke document, tailored entirely to your needs and specific situation. It will provide you with clear direction and the ability to track your progress in a transparent way.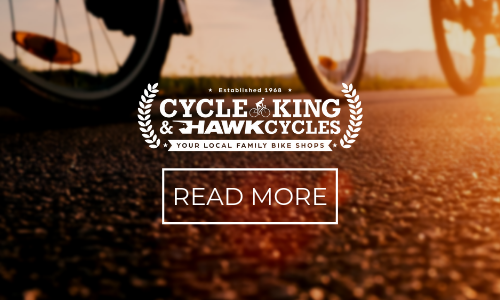 Strategic Audit
We'll carry out an intensive pre-workshop review of your current and previous marketing approaches. When paired with our thorough competitive research, this will give us the best insight into your business, how you're unique, and where you fit into the gaps within your industry.
Review Meetings
On a regular basis, we will hold review meetings in order to monitor our work and how we're meeting your key performance indicators (KPI) and benchmarks statistics. We'll also discuss your plans for the following months, targeting them to your individual business goals.
Co-operative Workshops
Our strategic workshops will merge our marketing knowledge with the knowledge that you have about your business. Together we'll create the perfect blend to map out the journey you'd like your business to take.
Story Marketing
Our story marketing workshops place a focus on your key audience and customer demographics. It will enable us to develop more targeted messaging towards these audience profiles and create engaging campaigns to directly target your customers.
Branding
Your branding is more than just a logo and a typeface, it is the manifestation of your story and a projection of your business's personality. Approaching branding from a strategic point of view is imperative in creating a solid identity for your organisation.
Strategy Document
We'll put together a practical month-by-month plan, covering both digital and traditional marketing tools. Our strategic documents enable all members of our team and yours to work in the right direction, to one plan, with the same goal in mind.
Can't find what you're looking for?
We are here to help! Just enter your email address below and someone will be in touch shortly.