Branding, strategy, and website creation taken to a whole new level
Featured Project
Solus Financial planning: Branding, Strategy and web design
In 2021, redPepper were approached by Solus Financial Planning, a new business looking to establish themselves as a trusted financial planner. Solus was looking to create a brand personality that was professional and distinctive while being friendly and relatable, but also that was not 'stereotypical' of a financial advisor and did not feel outdated. 
redPepper were tasked with creating a logo, business cards, headed stationary and a website for Solus. Following a strategy session with the client, where we discussed their likes and dislikes, target demographic and their desire market positioning, redPepper presented four brand concepts each of which represented their desire to appear as a 'beacon of excellence' to their clients.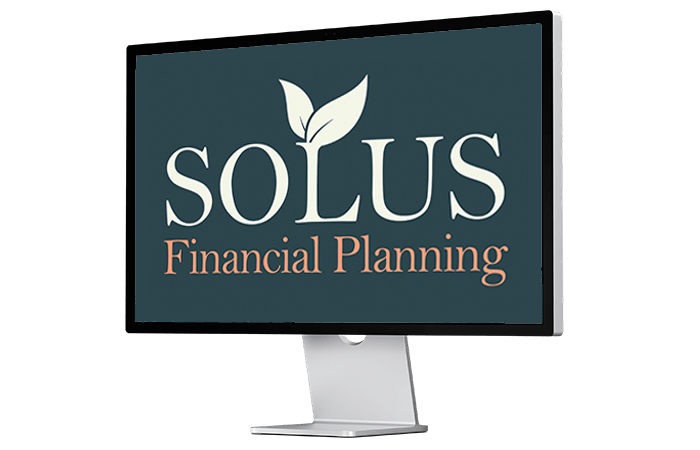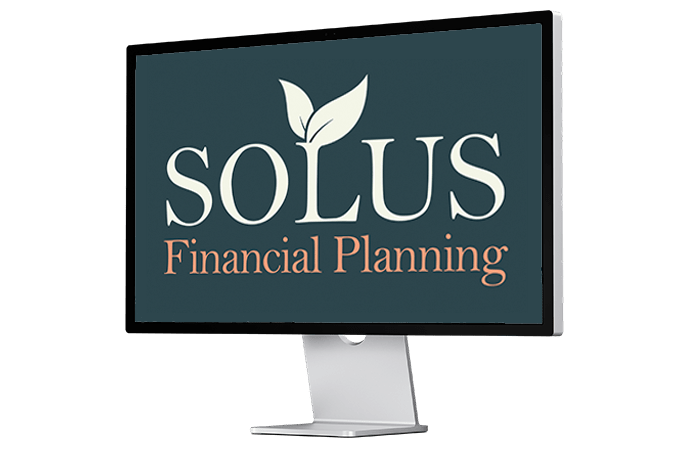 As a new business, it was important that Solus Financial Planning immediately stood out from the competition and appeared trustworthy to prospective clients. There are many financial planning firms throughout Essex and the surrounding areas, and it was important that Solus could showcase their benefits through clever branding and a stand-out website.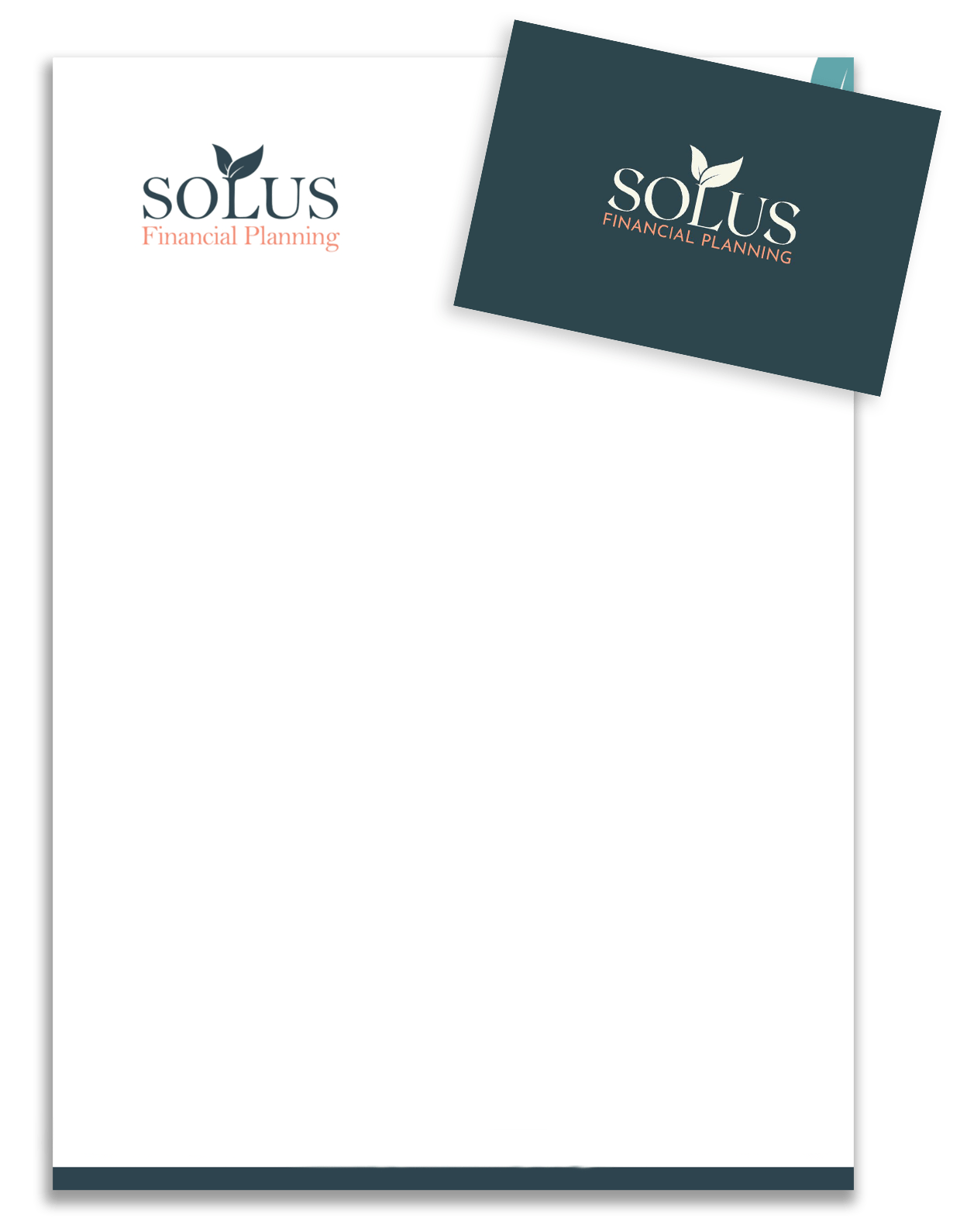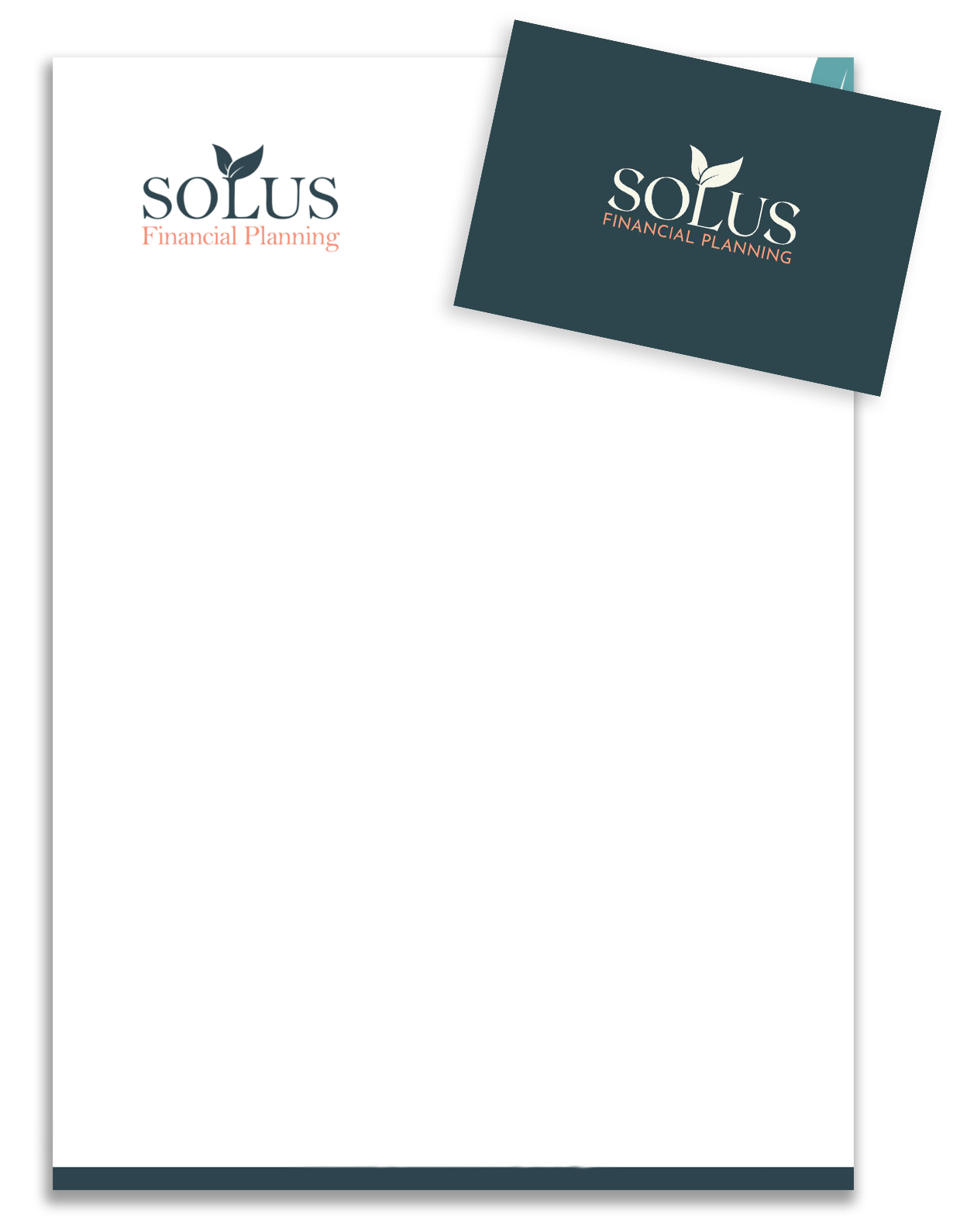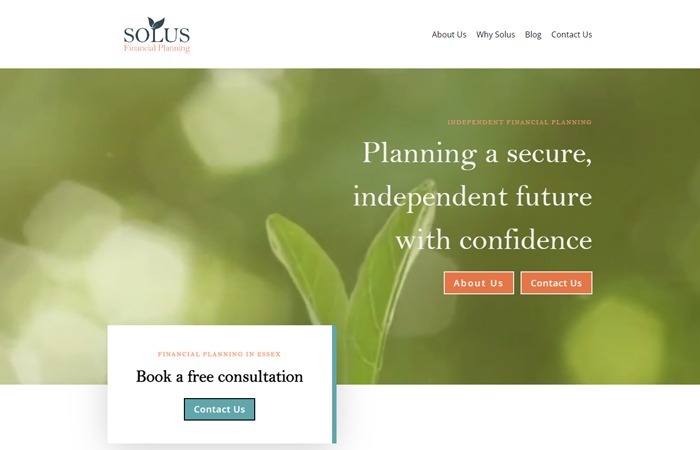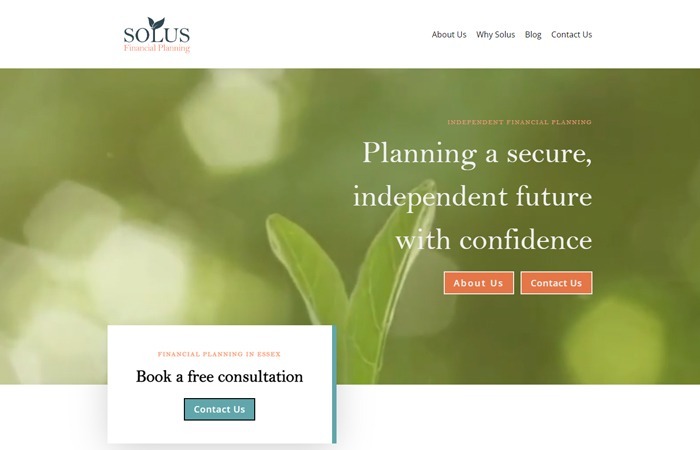 To address these problems, the Solus website was designed to provide a seamless customer experience from start to finish, and included trust signals which are key to gaining and retaining customers.
One thing Solus was lacking was original, eye-catching images. It can be hard to capture 'real life' images in services such as financial planning, so redPepper organised a photoshoot with some stand in 'clients'. These images could now be used throughout the website, as well as in future social media and email correspondence.
In terms of branding, our design team created a colour palette and logo designed to inspire an 'upmarket' feel. A leaf was used within the logo to represent financial growth.
Almost a year later, Solus Financial Planning are going from strength to strength, with redPeppers' professional marketing support whenever they should need it.
A brand identity was seamlessly created, allowing the business to have a range of graphic assets to use across their marketing efforts
A highly optimised website which does a fantastic job of bringing in interested visitors, and has increased Solus' overall lead generation efforts
A very satisfied client!