How to write a perfect design brief
We have the privilege of working with many talented designers. Their creativity and innovation makes our job easier, but it's important to remember that the brief you give them will shape the designs they create.
Writing a great design brief isn't easy or quick. It takes time, research, and a good amount of thought to consider what you need to put in and what you need to omit. In this blog, we're going to walk you through how to write a design brief. This will include what you need to do before writing, how to write it, and even some tips on getting the most out of the entire design process.
It's worth mentioning too, that this blog is written from the perspective of using freelance or external designers. If you have in-house designers, this may change slightly as there's a higher chance you'll be able to sit down with them face-to-face and consider the project together. If you're lucky enough to have a designer in your company, a face-to-face chat is always going to be better than an email!
Do you struggle with getting good-quality designs created for your company? Were you unhappy with your last brochure or marketing email? We can help! Our content team are experts at creating amazing design assets for almost any industry and business. Get in touch with us today and find out more about how we can help you revolutionise the way you handle design.
Work to a structure and be concise
When writing a design brief, it's important that the brief is readable. This means that it shouldn't be too long, too short, or at all chaotic. There are times when you may need to write a long brief. For example, if you're looking to produce an extensive whitepaper or large company brochure, your brief is going to be long.
There's a big difference between a long brief and a chaotic brief, though. Keeping it structured will make it readable, even if it is lengthy. To avoid writing a chaotic brief, break it down into logical sections.
You can do this in a number of ways, but here's a basic structure you can follow to get started:
Start by outlining the project. The basics should come first, such as what you're looking to have designed, it's specifications, where it's going to be used, etc. Don't forget to include some basic information at the start about the company and purpose of the project, especially if the designer hasn't worked with you or that company before. This is also the area where you will ask for a quote for the brief and outline any timeframes.
Attach the copy you would like to use and reference it. Most of the time, a designer won't write copy for you too, so it's important you come prepared with it. Attach it to the email and briefly outline how you would like it structured. If you're working on a larger project, it's better to structure the copy within the document you send over, as well as providing more in-depth comments and structural guides within. This will cut down the size of your brief.
Similar to copy, reference any attached images you would like to include and discuss their usage.
Attach branding guidelines or a brand pack and reference these too. Point out anything crucial or easy to miss and ask them if they need any further assets.
Close your brief by letting the designer know that you're available for any questions or comments
Provide examples of other work you like
When briefing a designer, it's important that you provide examples of other work that you like. This could be a website, a document, a logo, or even just a colour.
By giving them some idea other designs or individual assets that you like, it allows them to include this as part of their design process. It also increases the likelihood that you will be happy with what's produced.
Before you brief your designer, make sure you do some research and try and find some of these examples. As well helping the designer, they can give you more ideas and allow you to hone the brief before sending it off.
Be specific about sizing and format
The format and sizing of the design you're looking for has to be as specific as you can make it. If you're not specific, it can create a lot of wasted time and effort for both you and the designer.
For example, if you need a poster created that has to fit within an A-frame, you need to be precise with the sizing you provide your designer. If you're not, you could get it printed and find it doesn't fit the frame.
For a digital design, if you need a new banner created for your website, give your designer the exact pixel sizing that you need. If it's wrong, or you estimate, it could lead to needing a redesign for the banner which means wasted time and money.
Sizing is self-explanatory: always be as specific as possible so you know that the design is going to work. This sizing applies to designs that you're going to physically print as well as to digital designs.
Formatting can be more difficult, especially if you're not aware of the options. For example, if you're having a logo designed, you might ask for JPG, PNG, and SVG formats. The best advice we can give for this is that if you're not sure, speak to the designer about how and when you're going to use the logo. They can help guide you towards the solution that will work for you.
The main thing to remember is that sizing and formatting both need to be addressed within the brief. If you don't, or you gloss over it, you could end up experiencing an unsatisfying and expensive design process.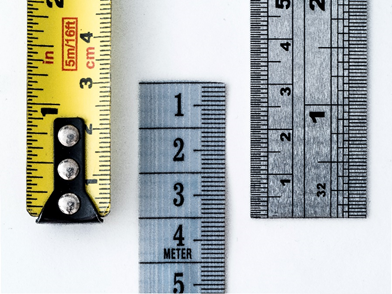 Say where you're going to use it
Considering the usage of assets is crucial when you're putting together a brief. By letting your designer know where something will be used, they can create a design that will be useful wherever you place it. They may even decide to put together several variations of the design for usage in the different areas you require.
As an example, let's say that you need a poster designed that can be used to advertise an event on your website and printed to use in your store windows. It's probable that your designer will make 2 distinct variations of this poster, one that translates better to viewing from the street and another that fits better as part of your website.
A lot of the time, taking assets that are designed for one purpose and trying to use them for another leads to the impression that the asset doesn't work well. To save yourself this trouble, make sure you always brief your designer on where you plan to use the asset.
Include a branding pack
You know your brand back-to-front. The colours, where the logo should be used, what fonts are appropriate, and everything else you need to put your best foot forward! When briefing a designer, even if they've worked for you before, it's important to make sure they have all of this information.
The best way to do this is to put together a branding pack or set of brand guidelines. This is a document, or collection of documents, that details how your brand should be used. It contains all of your primary, secondary, and tertiary colour codes, various versions of the logo and their usage, every variant of font you use and where to use them, and much more.
If you don't provide this, it's unfair to expect that a designer will be able to figure out precisely how your brand should be portrayed. This will lead to changes needing to be made, wasting time and money.
Even if you've worked with a designer before, it's always worth attaching your brand guidelines or branding pack to any brief you send them. Something may have changed since you last sent it to them, or they might just have an outdated version on-file. It's better to be safe than sorry!